In this article, we will walk though how to run a Live Stream on webcastcloud from your Zoom account.
We will assume you have already Scheduled a Live Stream in webcastcloud.
Once your Live Stream is setup, you can continue with the steps below:
Connecting your Zoom Meeting to a RTMP Server
To Live stream your Zoom meeting to webcastcloud, you will need to setup your Zoom Account to support Live Streaming.
To make sure your settings are set up to stream, follow this
zoom guide
and read the section
'Enabling custom live streaming for meetings'
Further information is available on the following zoom article
Sign in to the Zoom web portal
Click Meetings


Click Schedule a Meeting and enter the required information to schedule a meeting
Click Save
Click the Live Streaming tab, then click Configure Custom Streaming Service
Enter the RTMP Stream URL and Stream Key from webcastcloud Settings >Live Stream and copy the RTMP Ingest URL and Stream Key.
Live Streaming page URL can be your webcastcloud site https://<sitename>.webcastcloud.com for example or any placeholder site.
Select Save


Start your Live Stream
First we will start our zoom video meeting. The start of the meeting will not be broadcast live to any viewers. This provides you time to connect to your meeting, and allow other speakers to join.
The following steps will walk you though starting both Live Streaming on zoom and your webcastcloud Live Stream.
1. Start your Zoom Meeting
Open Zoom from your desktop application
Start your scheduled Meeting
2. Standby Live on webcastcloud
In webcastcloud Admin, browse to Videos >Manage Videos >Select your Video >Edit
Click on Media Info tab
Select Live Event to open the Live Event Console
Click on Standby Live. This will start a 60 second countdown whilst your Media Live channel is starting up.

Once the countdown has reached 0, the button will change to 'Go Live'.

DO NOT

select Go Live at this time.
3. Go Live on Zoom Meeting
Browse back to the Zoom Meeting. When you are ready, you and your speakers are ready, you can start your Live Broadcast from zoom. This will starting pushing you video to the Media Live channel. Your viewers will not see the live stream until your complete the final step - Go live on webcastcloud to your Live Audience.
Be prepared with a holding slide, and notify your speakers that the meeting is now live.
Whilst the audience session is not live yet, the zoom RTMP broadcast takes around 45 seconds to past though the live media server and reach your viewer. so they are on a delayed feed. Starting your broadcast now, does risk anything you say be seen by your live viewers.
On the Zoom Desktop App Click 'More' and click 'Live on Custom Streaming Service'
When your zoom meeting says 'Live on Custom Live Streaming Service' you are Ready to select Go Live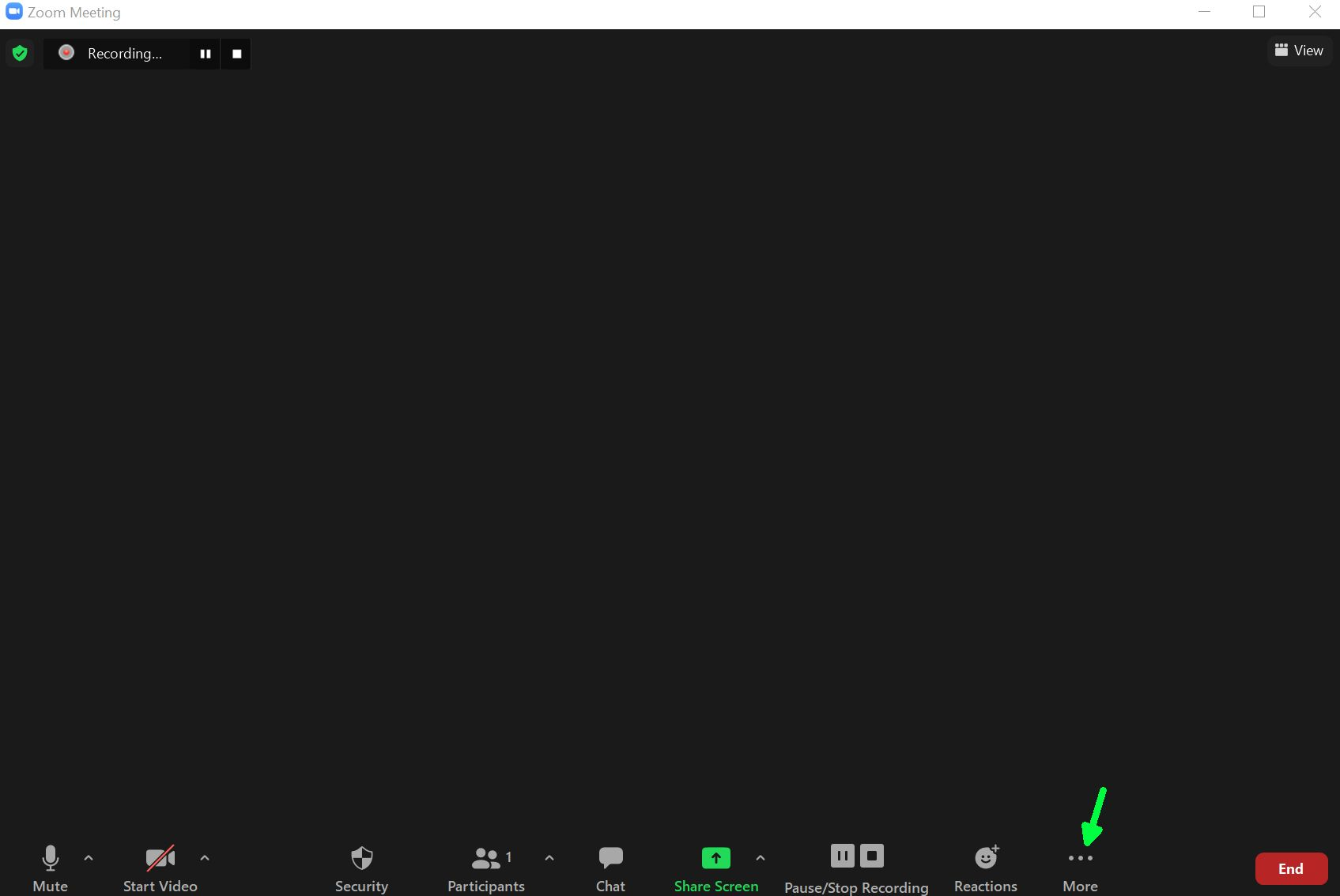 3. Go Live on webcastcloud to your Live Audience
In the webcastcloud Live Event Console, you can now select Go Live

This will change the status on the Video Player and your viewers will start to receive the Live Stream.
End the Live Stream
Once you have finished your live stream, from the webcastcloud Live Event Console you can select End Broadcast.
A 60 second countdown will start, allowing all viewers to see the end of the live stream.
Remain on this page, and the broadcast will automatically end after the completion of the countdown.
You can then click Stop on your Zoom Live Stream