Overview
This article will show you how to add a Buy Button for a Channel to your video library.


The feature is available from your WYSIWIG Editor, and can be added to your Channel Page header.
Steps
In Admin, browse to Video Library > Channels
Select the channel > Edit Channel
Click the Channel Style tab & scroll down to Header HTML
Click on the Cart Button
Select the channel from the drop-down that you want to link to the Buy Button
The Buy Button will appear in the Editor
You can modify the text on the button as required
Save


From the channel page on your video library, you will now see your 'Buy Channel' button.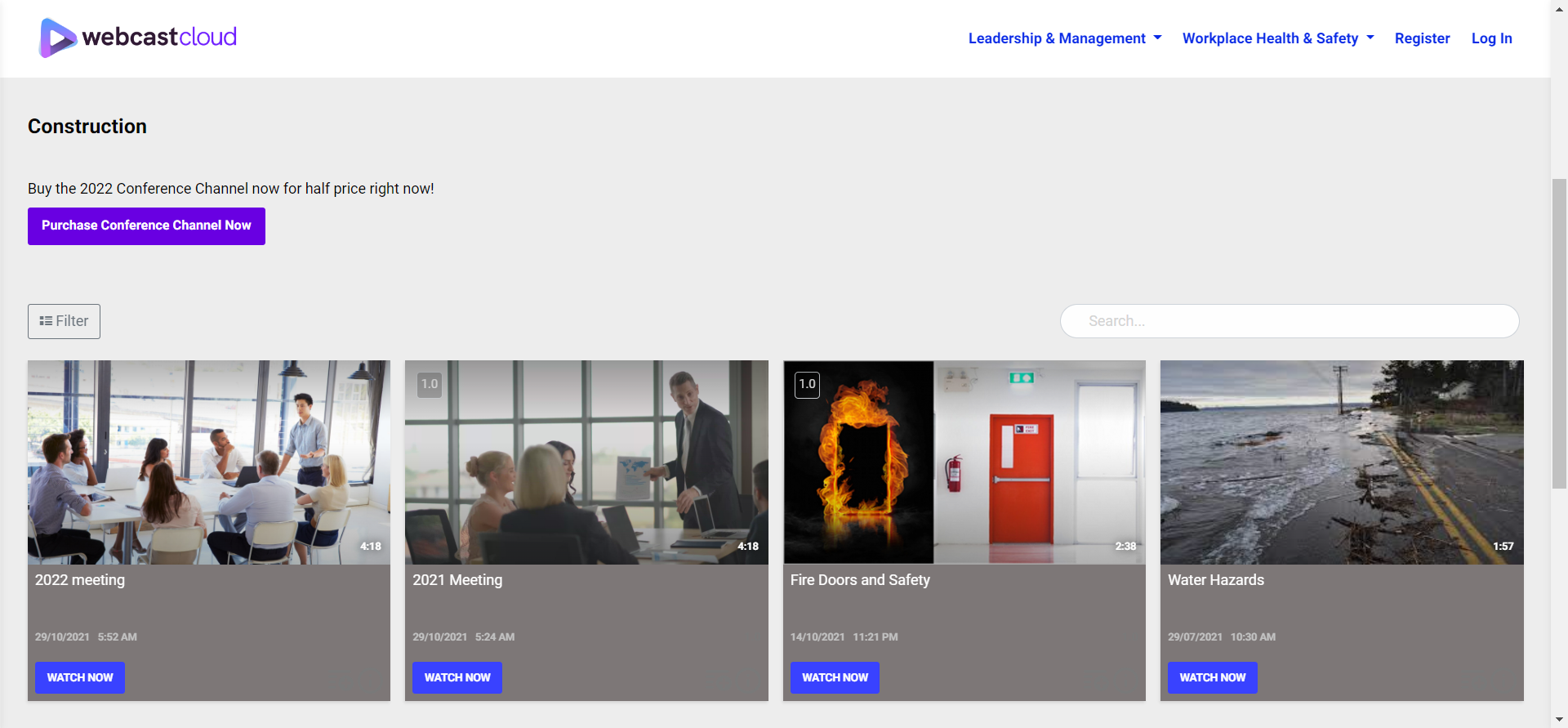 Change Colour of Channel Buy Button
Your button will inherit it's color from either your video library style or your channel style.
Set Buy Button Color on a Channel
You can change the button colour for a specific channel.
In Admin, browse to Video Library > Channels
Select Channel > Edit Channel
Channel Style tab
Video Card & Font Colors
Set the color on Buy Video Button Color
By default your Buy Channel button colour will be inherited from Layout > Video Library > Channel Info > Video Cards > Buy Video Button Color
Save